With the political party conference season now over, we look at some of the key announcements and proposals that may impact education in England over the next year and beyond. As education policy is generally devolved to the Welsh Assembly, Scottish Parliament and Northern Irish Assembly, these proposals will only directly affect English schools. With an election likely to be held in the Autumn of 2024, parties will publish more details of their policies as it approaches. We can already see some policies beginning to have cross-party consensus so it will be interesting to see how these evolve and develop over time.
Click below to find out more about each party's proposals.
Conservative Party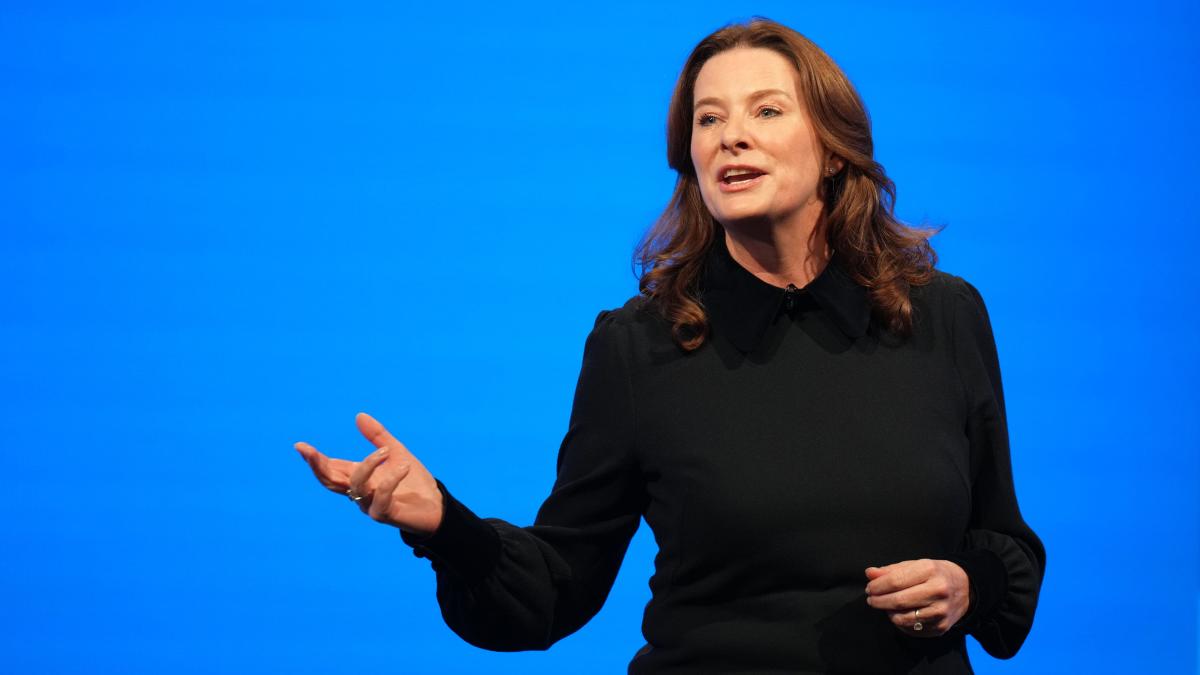 Secretary of State for Education – Gillian Keegan
Main Policy Paper – A world-class education system – The Advanced British Standard
Advanced British Standard
The party has proposed to replace A-Level and T-Level qualifications with a new qualification called the Advanced British Standard (ABS). Similar in style to the longstanding International Baccalaureate which is taken in international schools the qualification will contain:
A minimum of 1475 hours taught over 2 years compared to 1280 hours to a typical A-Level student.
Typically 5 subjects being studied in a major/minor format with students having the option to go more in depth on certain subjects
Compulsory elements of both English and Maths at least to a minor level with options to study each subject in more depth
The government plan to introduce a white paper next year with more detail with actual policy changes as to how students will study unlikely for another 10 years. This may also include some changes to the format of GCSE examinations and how these are administered.
Teacher Pay
As part of the proposals for the ABS a tax-free £30,000 bonus was proposed for new teachers to incentivise recruitment and retention. The bonus would be spread over 5 years (£6,000 per year) but would only be applicable to new teachers in 'shortage' subjects although these are yet to be determined.
Mobile Phones
It was announced that the DfE would be bringing out non-statutory guidance for schools banning students from using mobile phones during the school day. Non-statutory guidance means that whilst it is not a legal requirement, it will essentially become an obligation for schools to do so. The most recent Teacher Tapp survey data on these policies indicate that around 60% of schools are already doing this with a further 20% allowing use when approved by a teacher. No date was given for the publishing of the guidance but it is expected to come in 2024.
Relationships, Sex and Health Education (RSHE) Guidance
Whilst the sector is still awaiting guidance on policies for transgender pupils with Gillian Keegan announcing it will be ready soon, one new policy that emerged was for parents to know what was being taught as part of the RSHE curriculum. In a letter to schools, she announced that schools would be free to share materials proportionately with parents without fear of running into copyright issues with publishers.
Labour Party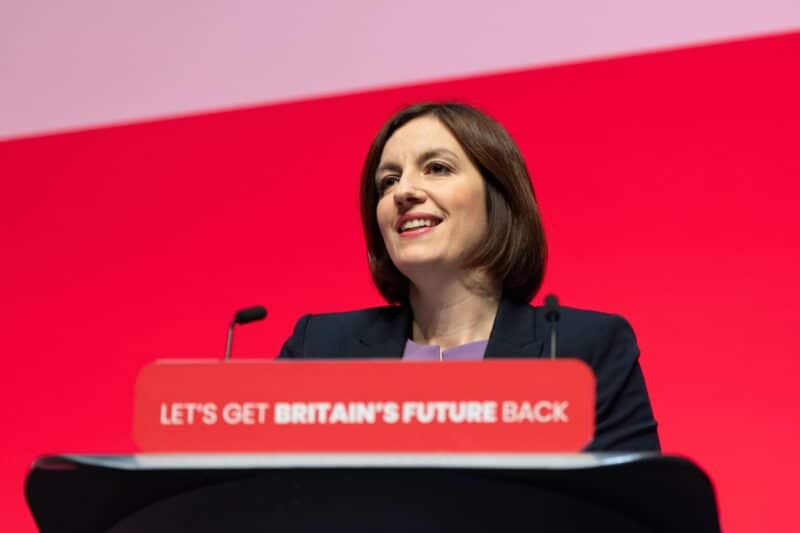 Shadow Education Secretary – Bridget Phillipson
Main Policy Paper – Breaking Down the Barriers to Opportunity
VAT on School Fees
The policy attracting most headlines is that of introducing VAT onto school fees at independent schools. Labour announced that they would do so within the first year of being elected meaning that if Labour were to form the next government, this would likely be in place by the 2024/25 academic year.
Ofsted Inspection Reforms
Labour wants to replace single-word Ofsted judgments with a broader report card style. They also announced plans to include Multi-Academy Trusts in the remit of the inspection system and also introduce an annual review of safeguarding, health and safety and off-rolling.
QTS Requirement
There are plans to require every new teacher to hold or work towards qualified teacher status. This would mainly impact independent school and academies where teachers are not currently required to do so.
Mental Health Professionals
Labour has pledged to put specialist mental health professionals in schools and for communities to have open access mental health hubs for children and young people. There is little detail on this pledge at present beyond the intention.
Curriculum Review and Reform
There is an intention to commission a full review of both curriculum and assessment, led by experts focused on the following principles:
Excellent foundation in core subjects
Broader curriculum which includes music, art, sport and drama
Curriculum that ensures young people leave school ready for work and life.
A curriculum that reflects the issues and diversities of our society
An assessment system that captures the full strengths of every child and the breadth of curriculum.
No timescale has been set for the review. An announcement was also made to reform approaches to teaching maths in primary schools.
Teacher Pay and Retention
The key pledge on pay and retention came in the form of restructuring teacher retention payments into a single scale which will incorporate different factors including subjects taught and location. Teachers completing the Early Career Framework will also be eligible for a retention payment.
Liberal Democrats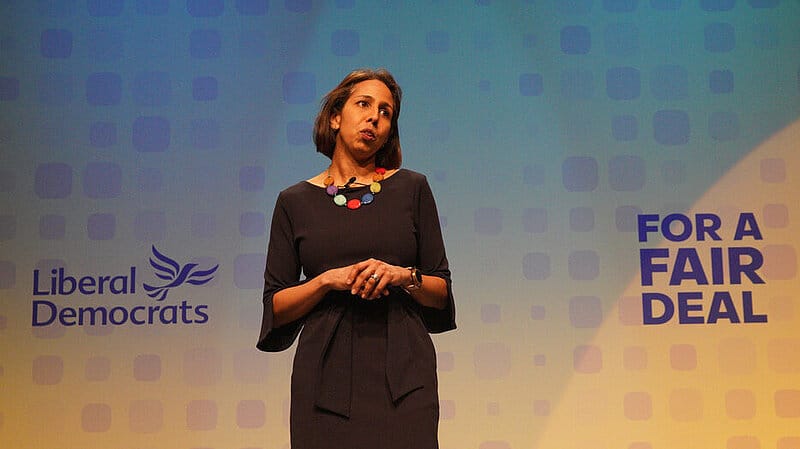 Spokesperson for Education – Munira Wilson
Main Policy Paper – Investing in our Children's Future
During their conference, the Liberal Democrats passed a motion with 23 different policies related to schools. Some of these are featured below. There are no specific details on funding or timescales at present.
Mental Health Professionals
Put a dedicated, qualified mental health professional in every school.
School and College Funding
Increased school and college funding per pupil above the rate of inflation every year.
Free School Meals
Extend free school meals to all children in primary education and all secondary school children whose families receive Universal Credit.
Special Educational Needs
Give local authorities extra funding to reduce the amount that schools pay towards the cost of Education Health and Care Plans.
Curriculum Consensus
Establish a standing commission to build long-term consensus across parties and teachers to broaden the curriculum and change qualifications at 16 and 18. The International Baccalaureate is mentioned as possible best practice that can be drawn upon. There are also plans to introduce art subjects in the English Baccalaureate.
Ofsted Reforms
Replace single-grade judgements with broader report cards showing schools' strengths and weaknesses and ensure that inspections also cover attainment, discipline, curriculum breadth, teacher workload, provision for children with SEND and mental ill health, and suitability of the workforce to deliver the curriculum. They will also require Ofsted to work with schools to provide guidance and support as well as introduce annual safeguarding and financial check-ups, which would be separate to Ofsted.
Teacher Recruitment and Pay
The key proposals made here are to fund teacher training so that all trainee posts in school are paid and also to reform the School Teachers' Review Body to make it more independent of Government.