Andrew Lifford is a former secondary school teacher, teacher trainer and education researcher. He has worked at Portland School, Google, The Key, Researchers in Schools and Teach First. The views in this post do not represent the views of Edapt.
It was the 10th year anniversary of the Festival of Education at Wellington College this year. It was my second visit to the festival as it always seems to draw influential speakers and has a diverse selection of different sessions from pedagogy, education policy to thought-provoking analysis of issues pertinent in schools.
With a line-up including Doug Lemov, Akala, Will Self and Rory Bremner there were almost too many sessions to choose from (over 30 to choose from during one slot on the Thursday afternoon!)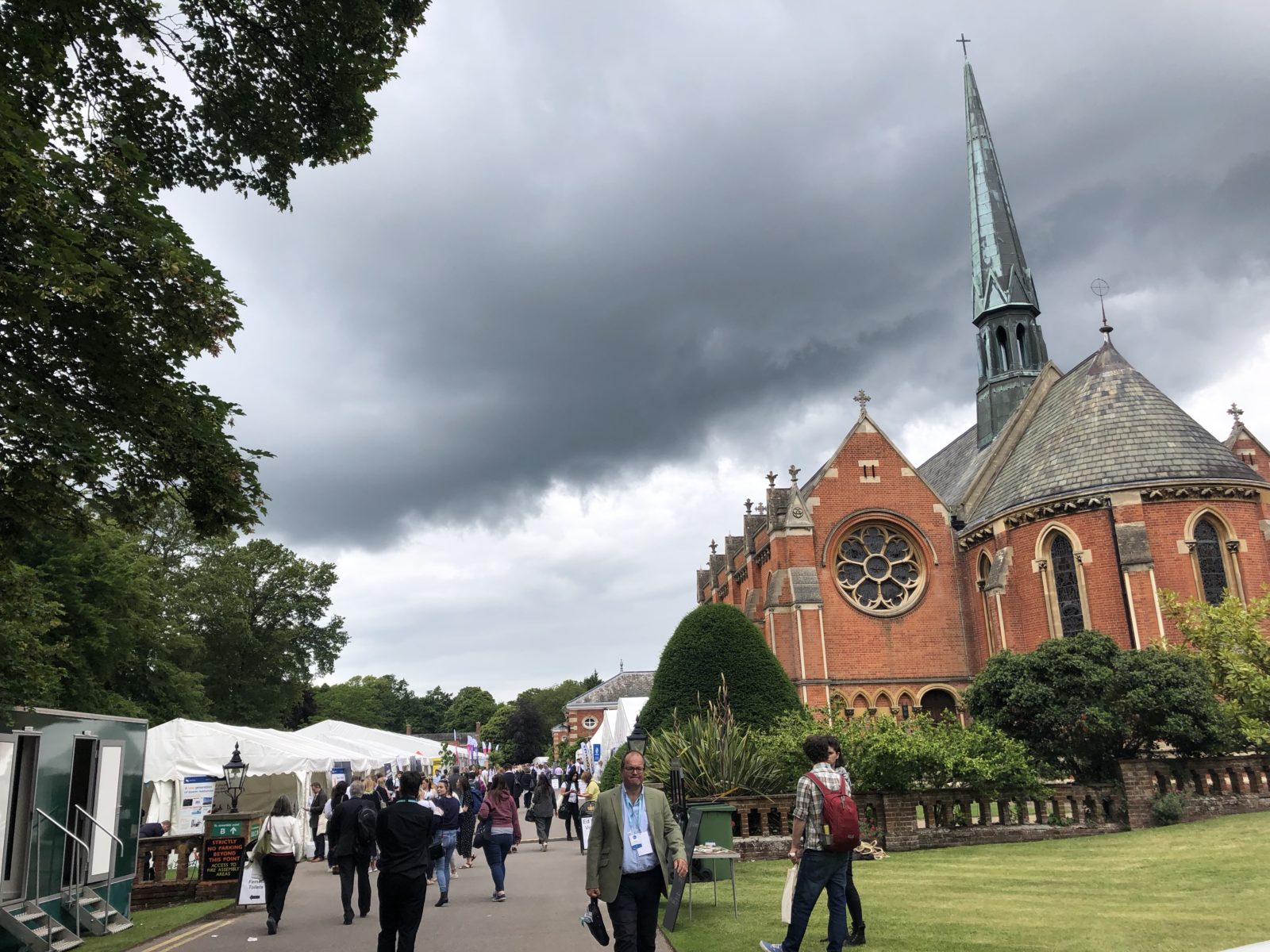 Ofsted grading is reliable, there's no need to change it
In an all encompassing speech the Chief Inspector, Amanda Spielman, touched on knife-crime, the impact of social media, the renewed focus on curriculum during inspection, the importance of Ofsted's research, British values and the intolerance of different opinions and attitudes in a pluralistic society.
Spielman explained that Ofsted's grading system is proven with parents and they are knowledgeable of how it practically works (apparently 9 out of 10 parents know the grading of their child's school according to this YouGov survey.) She said the four grades are tested and proven and there would be no reforms to designating grades to schools in the near future.
She explained that social media enables parents and campaign groups to quickly develop momentum on what should be taught in schools which can be problematic for teachers and pupils. Spielman gave the following example:
"Recently there have been at least two instances where schools have faced fierce protests from animal rights and vegan protestors, for raising animals on school grounds and encouraging the children to learn about, and be involved in their care. The objectors were outraged because those animals would in time be slaughtered to provide meat for the school canteen."
This angered the father of an 11-year-old pupil so much he started a petition which gained more than 36,000 signatures and led to school staff verbally abused by campaigners.
Reflecting on this, I was left with thinking has Ofsted been too slow in its role in supporting schools with these issues and should it be getting involved as a regulatory body?
Efficiency of school spending
As Damian Hinds couldn't make the day, due to voting in the Tory leadership contest, it was up to Lord Agnew (the academies minister) to provide an update from the DfE. He said there are four areas where extra funding is needed:
Covering the pension contribution

Rural primary schools

Post 16 and FE

High needs
I agreed with Agnew when he explained that not all schools are operating financially efficiently. His words have been misconstrued in the past but I think he was honest and frank with the funding issues in schools and as a sector we want to see where spending can have the most impact. He also hinted there is a strong case to explore reform of teacher pay, to ensure the money schools spend on pay is targeted where it will have the biggest impact on recruitment and retention.
Dual-coding and knowledge organisers
I dropped into a session about common misconceptions of knowledge organisers and how one school is trying to reduce teacher workload by the way it marks work. The session also gave a brief introduction of dual coding theory – a theory of cognition and how we think.
Rory Bremner and ADHD
Rory used to attend Wellington and gave an entertaining talk on the state of the world with impersonations of Trump, Boris, Corbyn to Louis Welsh. He also reflected on his own school experience with the condition of ADHD and how it enabled him to be the successful entertainer he is today.
Overall, the Festival is a really well organised event but would certainly recommend planning in advance which sessions you want to pinpoint and to have back-up sessions in place (a couple of the sessions I wanted to attend were cancelled on the day). Next year, I'm going to attend the Hallem Festival of Education as it's a little closer to home. Let's see more education events in the north!