Want to tell your colleagues all about Edapt? 
We have provided a range of resources which you can use to disseminate information about us.
Downloadable staff room poster
You can print out the poster attached to put up in your staff room.
Refer your colleagues
If you are already an Edapt subscriber you can refer your colleagues via your account area.
For every colleague you refer, you will receive £40 credit to your account reducing your subscription cost for future months.
Your colleague will also receive up to £10 off their first month as well. 
There is no limit to how many colleagues you refer. 
Essentially, the more people you refer will reduce the cost of your personal subscription. A win/win situation for everyone involved! Click the button below to login to your account area and start referring now:
Refer your colleagues
Check out our subscriber reviews
Our subscribers really value our service. You can read our most recent Trust Pilot reviews here.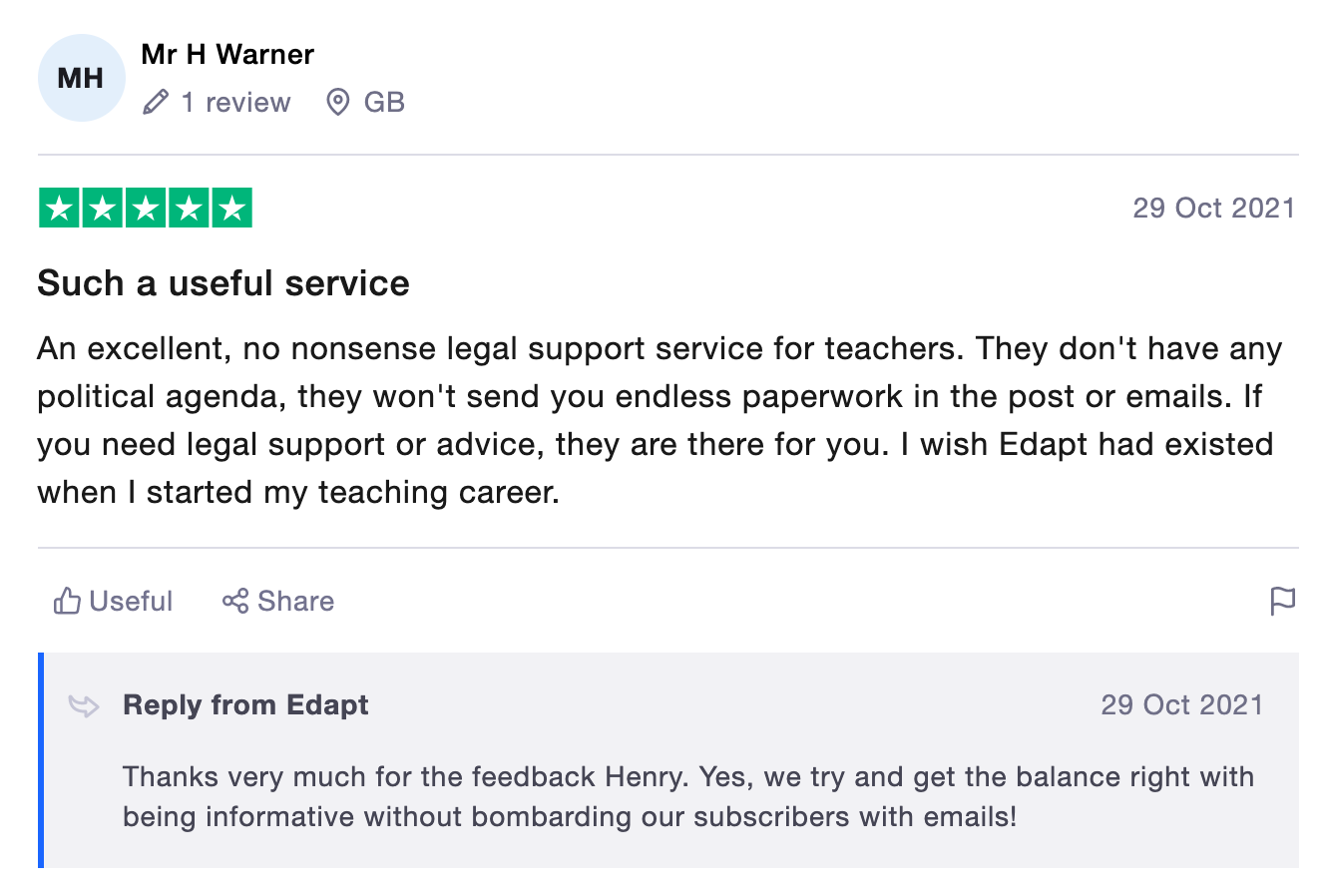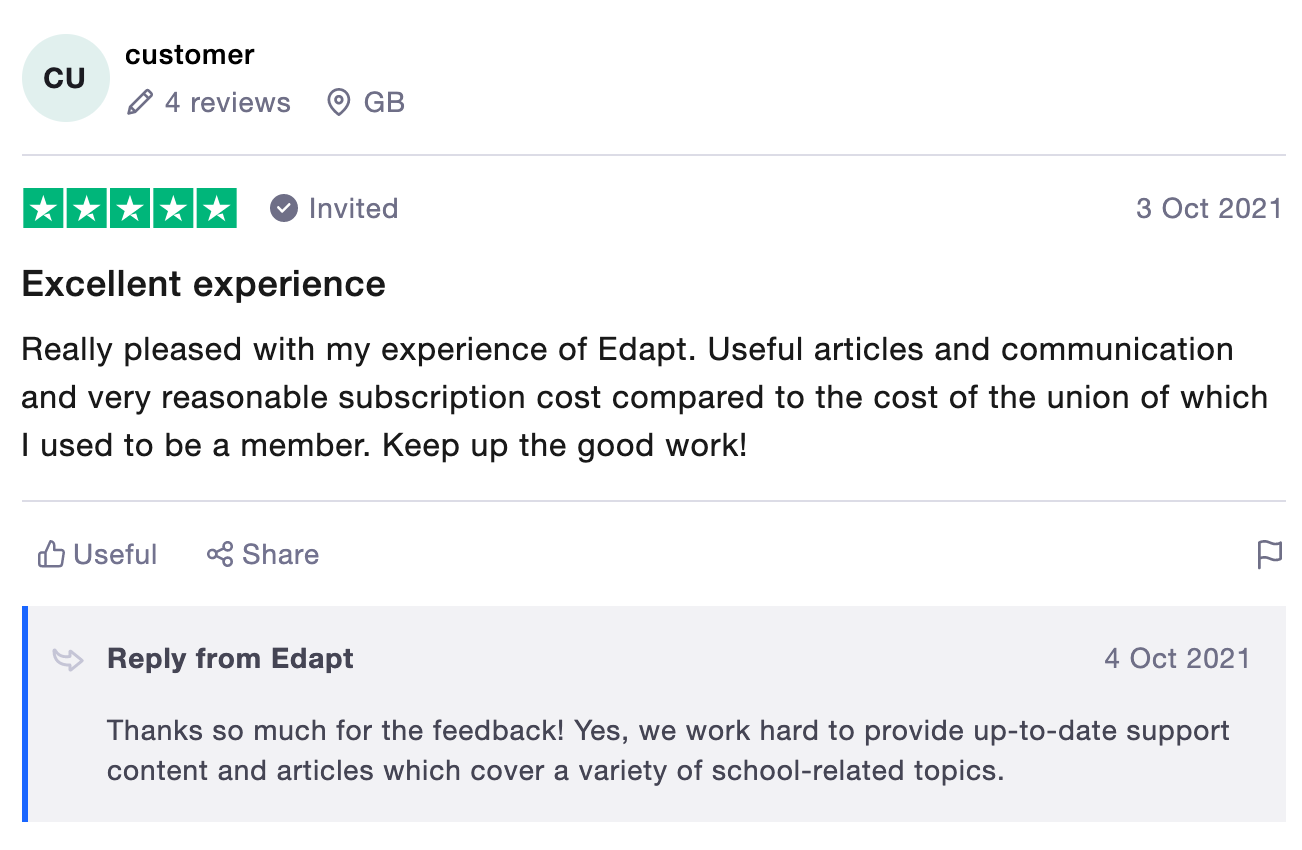 In the press
We are often featured in the press and media. Here are a selection of articles where we are mentioned:
Describing Edapt
"Edapt is the apolitical, alternative to the traditional teaching unions. We provide high-quality employment support for individual employment disputes and allegations for teachers and school staff in England and Wales."
If your colleagues have any questions at all we are more than happy to answer them. They can call us on 0203 475 3998