The teaching strikes have been a controversial issue recently with more strike action looming on the horizon.
Edapt are an apolitical and independent organisation (not a teaching union) who offer edu-legal support and professional casework services in individual employment disputes and allegations, similar to some of the services offered by a traditional trade union. 
You can find more about Edapt by clicking here.
We do not take part in strike action, collective bargaining or political campaigning activities. 
Our main focus is providing high-quality employment support for school and college staff in England and Wales.
The NEU has said it will hold strikes on:
Tuesday, 28 February (Northern, North West, and Humber regions)
Wednesday, 1 March (Midlands, Western and Eastern regions)
Thursday, 2 March (London, South East and South West regions. Wales, postponed from the 14th February)
Wednesday, 15 March (England and Wales)
Thursday, 16 March (England and Wales)
Teaching strikes: independent, objective information
We have published a range of support articles on the topic of strike action which we are keeping updated on a daily basis.
All of our articles are objective and look at the practicalities facing school staff and answer a range of frequently asked questions. These include:
It is a personal choice for each member of staff whether to take part in strike action and we are here to support you with your employment rights during this time.
Join more school staff subscribing to Edapt
We have seen a huge influx of new subscribers join in the last month, welcome! 
Here are some recent subscriber reviews: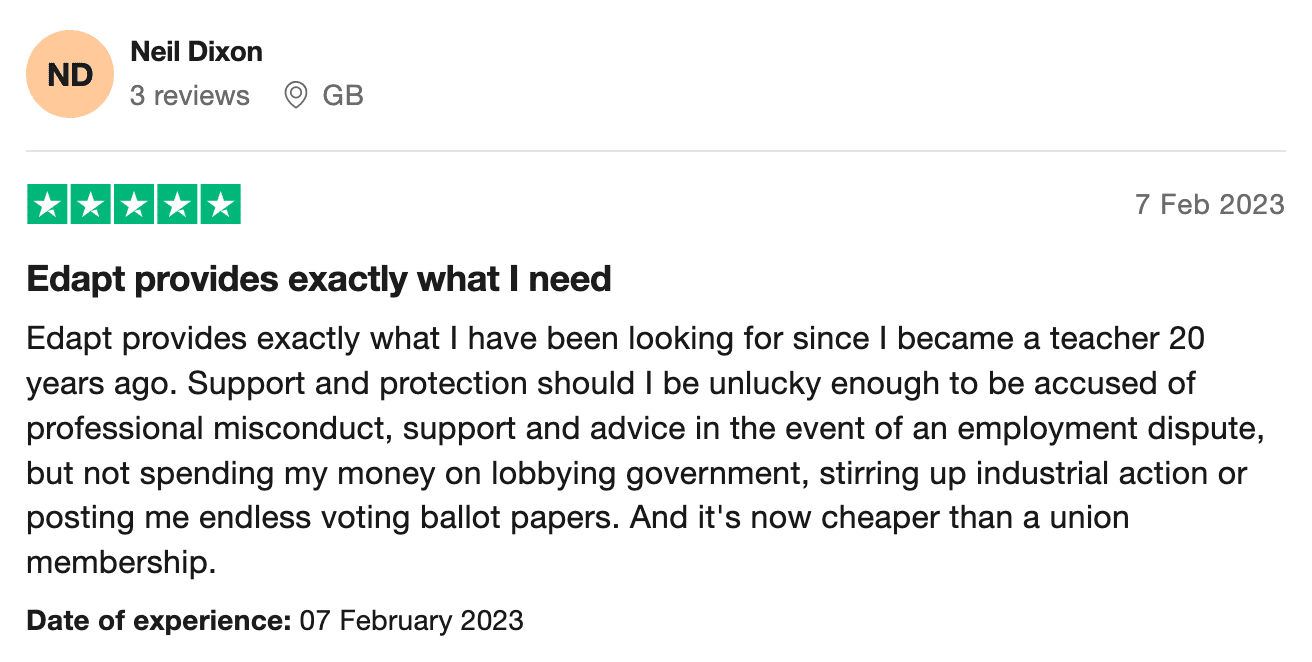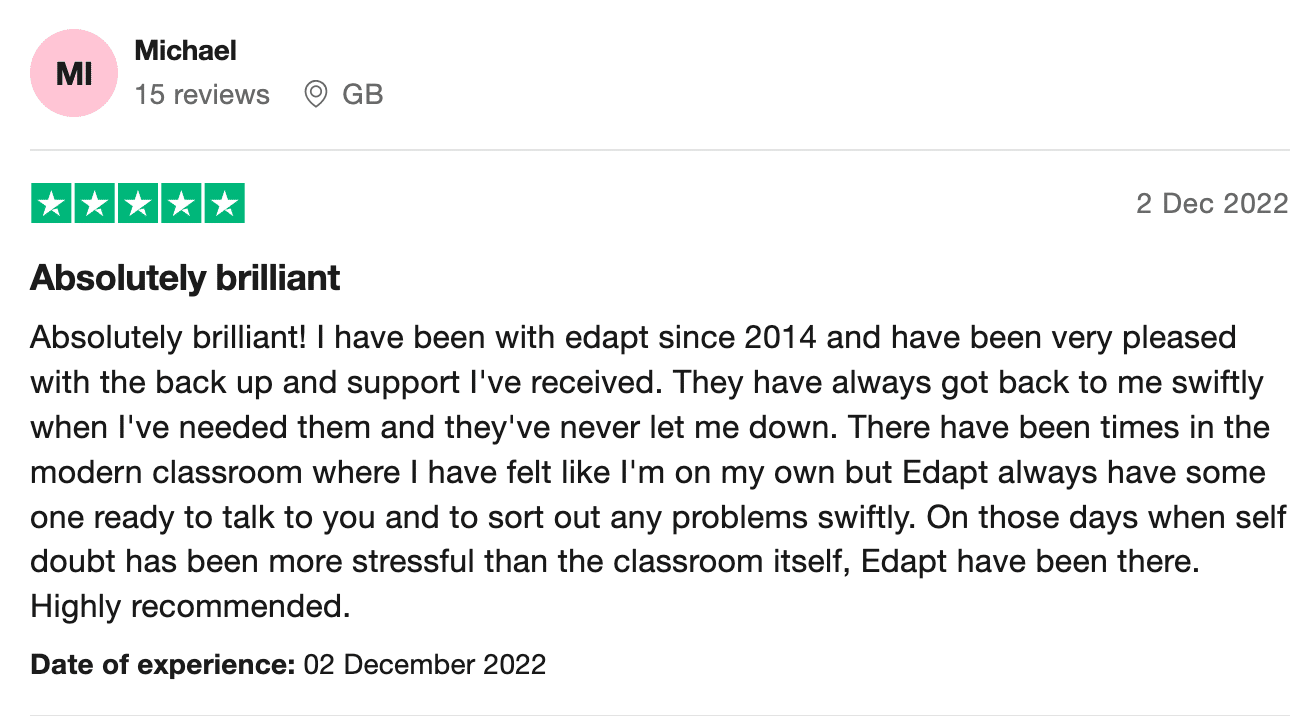 If you are looking for a high-quality alternative to the traditional teaching unions you can subscribe today.